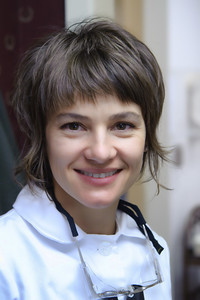 Phone: (408)268-5531
Tooth knocked out
CALL US IMMEDIATELY! Gently rinse off the tooth and try to replant it yourself right away. The most important factor in the success of reimplantation is the speed with which the tooth is put back. Try to replant the tooth within 20 minutes. If that is impossible, the next most important thing is to prevent the tooth from dehydrating. Place the tooth in the mouth, in the cheek area or even better, in a cup of milk. Tooth kept moist by milk, can be replanted within 3 hours maximum. Tooth kept in the mouth needs to be replanted within 2 hours. However,the best medium to preserve a tooth is Save-a-Tooth Emergency Tooth Preserving System, which you can incorporate in your First Aid Kit. Please make sure you reach our office as soon as possible. Water is not a good storage medium, so please don't soak the tooth in water, just rinse it gently.
Chipped tooth
Rinse the area lightly with warm water. If you don't have sensitivity to PRESSURE or it's not bleeding, or COLD air doesn't send you "through the roof", then it's probably not very deep and it should either be smoothed off or at your earliest convenience, see the dentist to make sure there are no sharp edges or exposure of the pulp.
Toothache
These come in a variety of styles. It can be hot or cold sensitive, pressure sensitive, percussion sensitive, sharp or dull, only hurt when stimulated, or last for either a short time (less than 30 seconds), or last for a long time (over 5 minutes). The best course of action is to see us as soon as possible so we can accurately diagnose and recommend the necessary treatment.
Temporary crown off
Sticky food and chewing gum can cause the temporary crown to come off. If that is the case, be sure to lightly rinse off the area where the temporary crown was, and orient it back on the tooth. Avoid eating. Generally a temporary crown is only protecting the prepared tooth and even though this is not urgent, it should be replaced. Please call our office and let us know as soon as it happens so we can see you and recement the temporary crown for you.